Santeramos Catering
Highest Quality Non-Greasy Pizza and Garden Fresh Caesar Salad.
For large orders we cater lunch or dinner to businesses or residentials inside or outside our delivery area. We cater pizza, caesar salad and 2-liter of soda. Salad is served in large trays ($2.00 per person)
.
Each X-large pizza serves 3 to 4 adults. Service Include: delivery, set up, utensil, plates, cups and napkins.

We cater any day at any time lunch or dinner within reasonable distance"Prior reservation is required".
For catering service please call or text: 720-934-2716
Email:santeramospizza@yahoo.com
Pizza

Small 10"
(Serves 1-2)

Medium 12"
(Serves 2-3)

X- Large 16"
(Serves 3-4)

Cheese
8.99
14.99
17.99
Extra Topping
1.00
1.75
2.50
Extra Cheese
1.00
1.75
2.50
Meats

Pepperoni, Italian Sausage, Italian Meatball, Chicken, Canadian Bacon, Beef Topping, Salami, Bacon Bits



Veggies
Onions, Roasted garlic, Pineapple, Jalapenos, Black Olives, Fresh Spinach, Fresh Tomato, Green Peppers, Fresh mushrooms, Green chili strips, Artichoke hearts, Banana pepper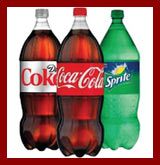 ---